Dentist in Eugene
Apprehensive about going to the dentist? We understand that visiting the dentist can bring on anxiety for a lot of people. Relax, you're in good hands at the office of Doctors Shahram and Laleh Rezaee. Your comfort is our highest priority and our soft, massage chairs will help put you at ease. We have nitrous oxide available as well.

Our staff is gentle, friendly and highly skilled. We offer cutting-edge sterilization techniques and strictly follow the guidelines of the ADA and OSHA. It's no wonder that Dr. Shahram and Dr. Laleh were each named as one of the top dentists in Eugene for 2022, as well as previous years; as seen in 2009 as published in Eugene Magazine, Winter edition 2008 that named top doctors for 2009.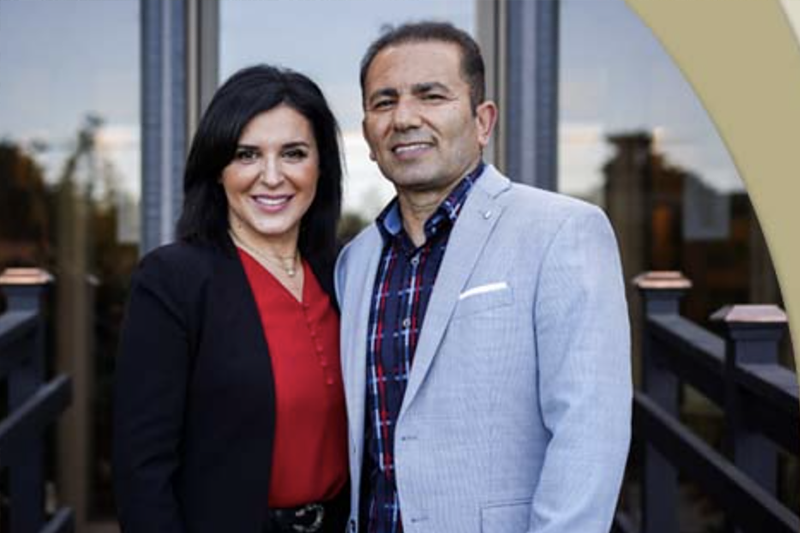 Welcome to Rezaee Dental Practice. We are committed to providing high quality, comprehensive dental care in a friendly and compassionate environment. We do our very best to meet the needs of all our patients through gentle and personalized care. We believe in honesty and trustworthiness as core virtues.
We Speak English, Spanish, Russian & Farsi
We promote preventive care, open communication, and strive to support you in making informed choices with respect to your oral health. We look forward to building a lasting relationship with you. We seek to earn your trust as your dental health care provider and invite you to put your feet up and enjoy the massage chair for your dental care experience!
We offer general and cosmetic dentistry that will make your smile shine all the brighter! We provide quality dental care for the entire family.
At Rezaee Dental, we understand the importance of having a dental practice that provides you with exceptional care. Our staff is committed to serving each and every patient with attentive care and impeccable dental work. As one of our patients, you deserve nothing less.

Our practice provides general dentistry services including the prevention, diagnosis, and treatment of a wide variety of conditions and diseases that affect your teeth, gums, and oral health.
Our Practice's Mission:
To fulfill our mission of providing quality dental care to you and your family, we are committed to:
Staying up to date with latest techniques and equipment.
Ensuring a comfortable, relaxing environment.
Exceeding your expectations with our professionalism.
We Are Committed to Your Oral Health
At Rezaee Dental, we are committed to ensuring your oral health is in excellent condition. We make this possible by attending to all dental issues, existing and potential, during your visit. Call today 541-683-8034.